Edupreneur,
Communication Specialist,
Personal Brand Architect,
Storyselling Strategist,
NLP Trainer,
Bestselling Author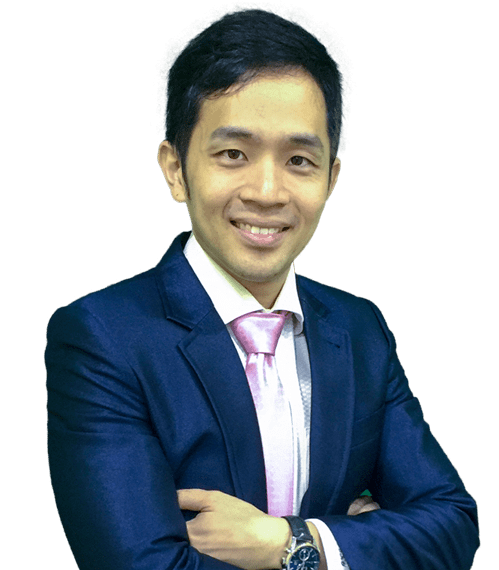 It is all about the results that you are going to get when you meet Jacky Lim, Asia's rising star and communication specialist.
Highly sought after for his transformational and dynamic programs, Jacky has over the last decade worked with more than 50 organizations and positively impacted the lives of more than 2500 professionals, high-level executives and business owners all across the region, including countries like Singapore, Vietnam, Hong Kong and Shanghai.
Known for his passion to give the best and go the extra mile in coaching his clients towards success, Jacky's personal motto is to "empower lives and to inspire breakthroughs". Having developed many of the coaching frameworks he trains by himself, Jacky is an expert in simplifying seemingly complex concepts into easily digestible ones for his clients to enjoy and experience real-life benefits.
His knowledge and ability to communicate with influence and inspire action have landed him clients and working opportunities with big names such as Singtel, Samsung, ING Bank, MSD, NHST Media Group, Swiss Precision Industries, Trichokare, Great Eastern Life, Housing and Development Board (HDB), Singapore Press Holdings (SPH) and many more.
Today Jacky is also a worldwide-recognized NLP trainer and Master Practitioner with one of the world's largest and most prestigious NLP universities- The American Board of NLP. He wrote his first book, "Increase Sales with NLP- Secrets of Psychology Selling" back in 2014, which instantly became a bestseller at Singapore's biggest bookstore- Kinokuniya.
Over the years, Jacky has also been featured three times on air with Singapore's top radio station 93.8FM and appeared on both the Straits Times and the Sunday Times.
Besides his professional accomplishments, Jacky is also a senior mentor in one of Asia's largest and most established Toastmasters club- TMCS, having competed in numerous speech competitions and emerging as the champion several times.
Singapore Chinese Development Assistance Council (CDAC),
Singapore Ministry of Community Development Youth & Sport (MCYS)
National Community Leadership Institute of Singapore (NACLI)
Singapore Power Group (SPG)
Swiss Precision Industries
United Parcel Service (UPS)
Singapore Press Holdings (SPH)
Republic of Singapore Air Force (RSAF)
Nanyang Polytechnic (NYP)
Ngee Ann Polytechnic (NP)
Singapore General Hospital (SGH)
Singapore Armed Forces (SAF)
True Beauty International
Siltronic Samsung Wafer
Temasek Polytechnic (TP)
NHST Media Group
Toppion (Vietnam)
Nanyang Technological University of Singapore (NTU)
Nanyang Girls' High School
AIA Singapore
Great Eastern Life
Samsung
ING Bank
Park Hotel Group
Housing & Development Board (HDB)
MSD
Hyflux
Personal Branding Workshops —
Since 2008, I have delivered numerous talks and conducted workshops at various organizations and corporations, ranging from SMEs, non-profit organizations and government agencies. These include names like the Singapore General Hospital, CDAC, NACLI, Singapore Power Group, Singapore Press Holdings, Singapore Air Force, True Beauty International, Swiss Precision Industries, NHST Media, MCYS, Toastmasters etc.. Contact us today.
Our Location
Jacky Lim, Personal Brand Architect Singapore
ADDRESS
261 Waterloo Street #03-27 Waterloo Centre, Singapore 180261
PHONE
+65 9822 7132
BUSINESS HOURS
MON – FRI (9AM – 5PM)