NLP Practitioner Certification Training – Singapore
Taking that First Step to A Giant Leap

What if you could learn the secrets of overcoming the main challenges that most people face in life:
Chronic Procrastination or Lack of Focus

Low Self-Esteem and Self-Confidence

Fear of Public Speaking and Rejection

Poor Communication and Interpersonal Skills

Limiting Beliefs and Conflicting Values

Stumbling through Life's challenges
If you think that you are stuck in a rut or desperately unable to achieve your envisioned goals because of these challenges, then participating in my NLP Practitioner Certificate Program can help you set off your quest to transforming your personal and professional life. The course will provide you with the techniques and tools to understand how your mind works in creating thought, communication and behavioral patterns that can affect your career, relationships, interaction with others, and your own self-awareness.
Neuro-Linguistic Programming Simplified
What is Neuro-Linguistic Programming or NLP? To put it simply, NLP is about rebuilding destructive thought and behavioral patterns that deter you from pursuing what you want in life and replacing it with new and more positive ones. This is anchored in the very fact that we unconsciously have patterns that we create and follow in everything that we do.
This started back in the early 1970s when two men, Richard Bandler and John Grinder, embarked on a unique project to study human behavior and understand human excellence, which led to the discovery that all success leaves clues.
NLP is also about modeling excellence and learning new and different ways of viewing and understanding things around you and situations you encounter. It equips you with beneficial tools to tap into this so that you would be able to change and enhance your life patterns in a more positive way. This is based on the idea that once you start modeling after successful people and replicating their patterns of excellence, you can take the fast track route towards success.
Jacky Lim's NLP Practitioner Certification in Singapore
The NLP modeling process has enabled many "ordinary people" to achieve incredible results quickly with seemingly minimal effort. In the 10-day intense NLP Practitioner Certification Program, you will be learning the secrets to draw out the limitless resources that lie within you. You will learn how the human thought processes work and how behaviors are formed. Also, the program will provide you with maps and proven strategies that other successful people have used to carve out your own path towards success.
Personal Breakthrough and Dynamic Influence
The NLP Practitioner Certification Program will focus on themes that will help empower your transformation and partnership with those around you. Your NLP journey begins with personal mastery and the development of your intrapersonal skills. You will then be honed in your ability to build persuasive communication and acquire powerful interpersonal skills, so that you can start influencing yourself and, ultimately, others more easily to achieve your desired outcomes.
With wealth and finances as one of the criteria for personal achievement, you will be able to learn the ultimate secret of effective NLP modeling as you discover your Wealth Dynamics™ Profile Test result that is cleverly integrated into the program. This cutting-edge strategy and tool will allow you to efficiently identify and pick the right role models for you to study in realizing your wealth path.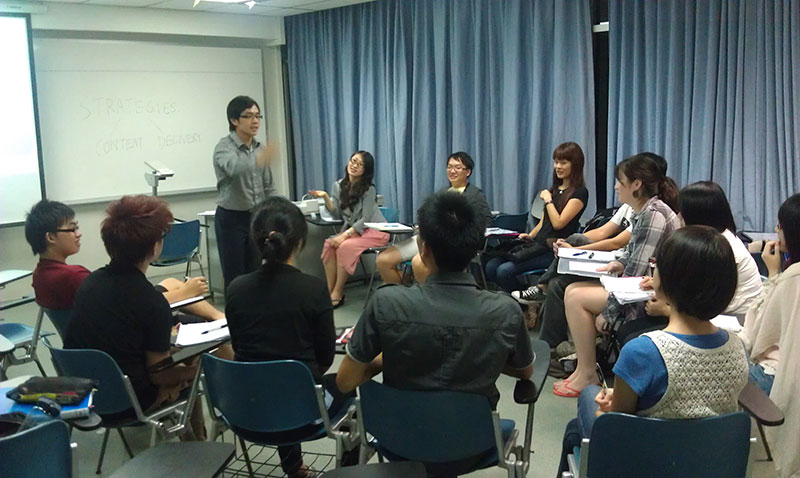 Coaching and Support
More importantly, I will not just guide you in learning the techniques and processes of NLP, but will help put what you have learned into practice and integrate it into your life. That is essentially what the whole program is all about, to mold you into an actual NLP practitioner. Because information without any purpose is useless information.
I have also introduced a new platform called the Acme Achievers Alliance™ to allow you to further hone the skills that you have learned by putting them into consistent practice in real life situations once you have graduated from the program. As 1 of the 7 NLP trainers in Singapore recognized by one of the world's most prestigious and largest NLP boards – the American Board of NLP – I assure you that your training with me will earn you a world-recognized NLP Practitioner Certificate. See NLP Singapore.
By the end of the program, you would come out as a better improved individual from the time you stepped in.
Increased consciousness of self-awareness and self-confidence

Develop your innate ability to effortlessly influence people around you

Master your proficiency in effectively communicating with others

Improve your relationships in all areas of your life

Produce powerful and tangible results in your professional life

Attract wealth naturally and achieve your financial destiny

Find the focus and motivation to accomplish your desires

Heighten your zeal and passion for life
ACME Achievers is led by one of Singapore's Certified NLP Training provider, Jacky Lim. We offer several courses and training programs prepared for anyone who is determined to reach their goals and earn success both in their personal life and career. On top of our NLP practitioner courses, we also offer workshops for sales, public speaking, and Master practitioner certifications. You can also take advantage of our Online NLP Coaching and Free Fast Track Courses! Each of the Training and Courses provided by Jacky Lim/ACME Achievers come with a 60% cash payout under the Productivity and Innovation Credit (PIC) scheme. Learn more of this amazing catch and call (+65) 9822 7132.
Contact and Booking
To discuss booking please contact us using the form below or call (+65) 9822 7132. The message that you fill in the contact form appears in my inbox just like a regular email and they are all fully confidential and read only by myself.

Latest NLP Blog
Unlock the power of your unconscious mind and keep up to date with latest NLP updates.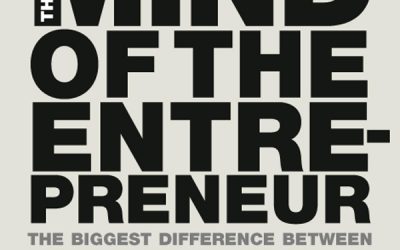 Photo credit: thenext28days / Foter.com / CC BY If I were to ask you now what your greatest strengths as an entrepreneur or as a working professional, what would they be? I am pretty sure you have one or all of these as your top answers: team player, flexible,...
What is the difference among people who enjoy the benefits of the modelling process from those who are not aware of it? This is the question that Jacky Lim asked at the beginning of this video. Then he asks what is the difference between each of those who are aware of...
FREE NLP FAST TRACK FOR SUCCESS WORKSHOP SINGAPORE
Push yourself to reach your dreams using NLP techniques. You've probably seen on this site the many trainings and courses we offer. However, you are still left scratching your head and unable to grasp the very essence of it all.
So, we're giving you this one-of-a-kind opportunity to educate yourself about NLP and how it can transform your life, absolutely FREE!
Schedules:
21 December, 7pm-10pm
27 December, 7pm-10pm
Get Your Free NLP Fast-Track for Success Workshop:
Call (+65) 9822 7132
NLP has not only given me a better understanding of how our mind works, but broaden and increase my awareness, generosity and accommodation to people and their behavior around me..,
Jeffrey Ho