NLP Master Practitioner CERTIFICATION TRAINING
Your Next Step to Unlocking Your Full Potential
It is innate in us that we all seek achievement and desire for self-growth. If you are reading through this page, you must have taken that important first step by attending the NLP Practitioner Certification Program.
Of course, your natural progression dictates you to seek further transformation and go beyond what you have learned in the initial NLP program.
The NLP Master Practitioner Certificate Training is specially designed for certified NLP Practitioners to take on a higher flight of stairs to self-development and develop the mastery of the creativity and innovative application of NLP. With the Master Practitioner training, it goes beyond the emphasis on understanding and remodeling the "self" and underscores a deeper dimension and use of the NLP techniques focusing on "others."
While in the NLP Practitioner Certificate Program you are trained to break barriers for personal breakthrough, the NLP Master Practitioner Certificate Training will allow you to develop greatness and discover your higher calling in life. You will be able to address different issues using a multi-dimensional approach.
This is particularly relevant in hurdling your career difficulties, refining your professional and management skills, enhancing your personal relationships and giving you an edge as a powerful communicator.
NLP Master Practitioner Certificate Training Course Outline
This advanced training program will allow you to simultaneously identify which and when to use NLP techniques, as well as design and facilitate appropriate steps to be able to reach out to people easily and enable change to happen. The following NLP courses that I will impart to you will inspire you to go beyond a whole new level of thinking.
1. Master Advanced Linguistic Skills
Stumbling for the right and powerful words to use? This course component will teach you with the language skills and techniques that are spot-on in giving you the power to effectively convey messages. In addition to that, you can also make impossible things happen with the use of words through the mastery of the Sleight-of-Mouth and develop your persuasion and influence skills to elicit belief change within yourself and others.
2. NLP and The Law of Attraction
Two powerful principles rolled into one. You will be introduced to the concept of Quantum Physics and understanding the power of thoughts and transforming it into practical application. With NLP as an anchor, you will be able to accelerate the law of attraction into your life and to access any desired emotional state.
3. Values and Beliefs: Life's Personal Compass
Your values and beliefs are your criteria whether your actions are good or bad and right or wrong. These are concepts and ideas that we hold important and true. But, these can hamper to your personal evolution. Understanding what drives and motivates you can unlock the desired impacts into your life. The course will allow you to identify values conflicts and limiting beliefs and change these to support your desires and personal growth.
4. Advanced State Management Techniques
Holding on to the past and negative emotions can take its toll on your thoughts and in the results of your actions. In this course, you will be introduced to the process of Time Line Therapy. A series of techniques will be inculcated within your system to access and alter behavior patterns in the subconscious level. You will learn to release past negative emotions, reduce fear and encourage you to live in the present. The process and set of techniques that you will learn will give you the opportunity to have emotional control over your life.
5. The Path to Self-discovery
Who are you and what is your essence? This will ultimately be answered in this crucial component of the NLP Master Practitioner Certificate Training course. Using the practical Enneagram Personality Profiling as a tool in unlocking your core, you will be able to identify your strengths and highlight your weaknesses. You will also be taught to meld internal conflicts using the Parts Integration technique to calibrate each parts and overcome bad habits and unwanted behavior.
At the end of the NLP Master Practitioner Certificate Training course, you will be able to learn to negotiate with refinement and smartness using a commanding language. You will be able to communicate, motivate and encourage others around you of a variety of belief and behavior systems. The fundamental techniques and processes that were imparted to you in your NLP Practitioner Certificate Program will be magnified and brought to a whole new level. You will come out with a higher logical level and effective learning and application of every single NLP technique you have learned. see NLP Singapore
ACME Achievers is led by one of Singapore's Certified NLP Training provider, Jacky Lim. We offer several courses and training programs prepared for anyone who is determined to reach their goals and earn success both in their personal life and career. On top of our Master Practitioner certification program we also offer workshops for sales, public speaking, and NLP practitioner courses. You can also take advantage of our Online NLP Coaching and Free Fast Track Courses! The Training and Courses provided by Jacky Lim/ACME Achievers come with a 60% cash payout under the Productivity and Innovation Credit (PIC) scheme. Learn more of this amazing catch and call (+65) 9822 7132.
Contact and Booking
To discuss booking please contact us using the form below or call (+65) 9822 7132. The message that you fill in the contact form appears in my inbox just like a regular email and they are all fully confidential and read only by myself.

Latest NLP Blog
Unlock the power of your unconscious mind and keep up to date with latest NLP updates.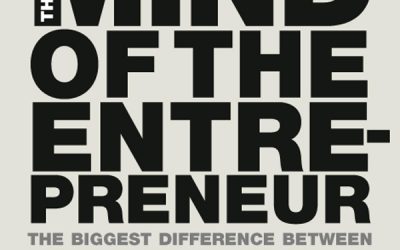 Photo credit: thenext28days / Foter.com / CC BY If I were to ask you now what your greatest strengths as an entrepreneur or as a working professional, what would they be? I am pretty sure you have one or all of these as your top answers: team player, flexible,...
What is the difference among people who enjoy the benefits of the modelling process from those who are not aware of it? This is the question that Jacky Lim asked at the beginning of this video. Then he asks what is the difference between each of those who are aware of...
FREE NLP FAST TRACK FOR SUCCESS WORKSHOP SINGAPORE
Push yourself to reach your dreams using NLP techniques. You've probably seen on this site the many trainings and courses we offer. However, you are still left scratching your head and unable to grasp the very essence of it all.
So, we're giving you this one-of-a-kind opportunity to educate yourself about NLP and how it can transform your life, absolutely FREE!
Schedules:
21 December, 7pm-10pm
27 November, 7pm-10pm
Get Your Free NLP Fast-Track for Success Workshop:
Call (+65) 9822 7132
If you need a true professional who is not only knowledgeable about what he teaches but also passionate in helping others to bring out the best in themselves, then Jacky will be the one you're looking for!
Zach Kong